Tool used for reducing the tube wall thickness to facilitate removal of the tube from sheet.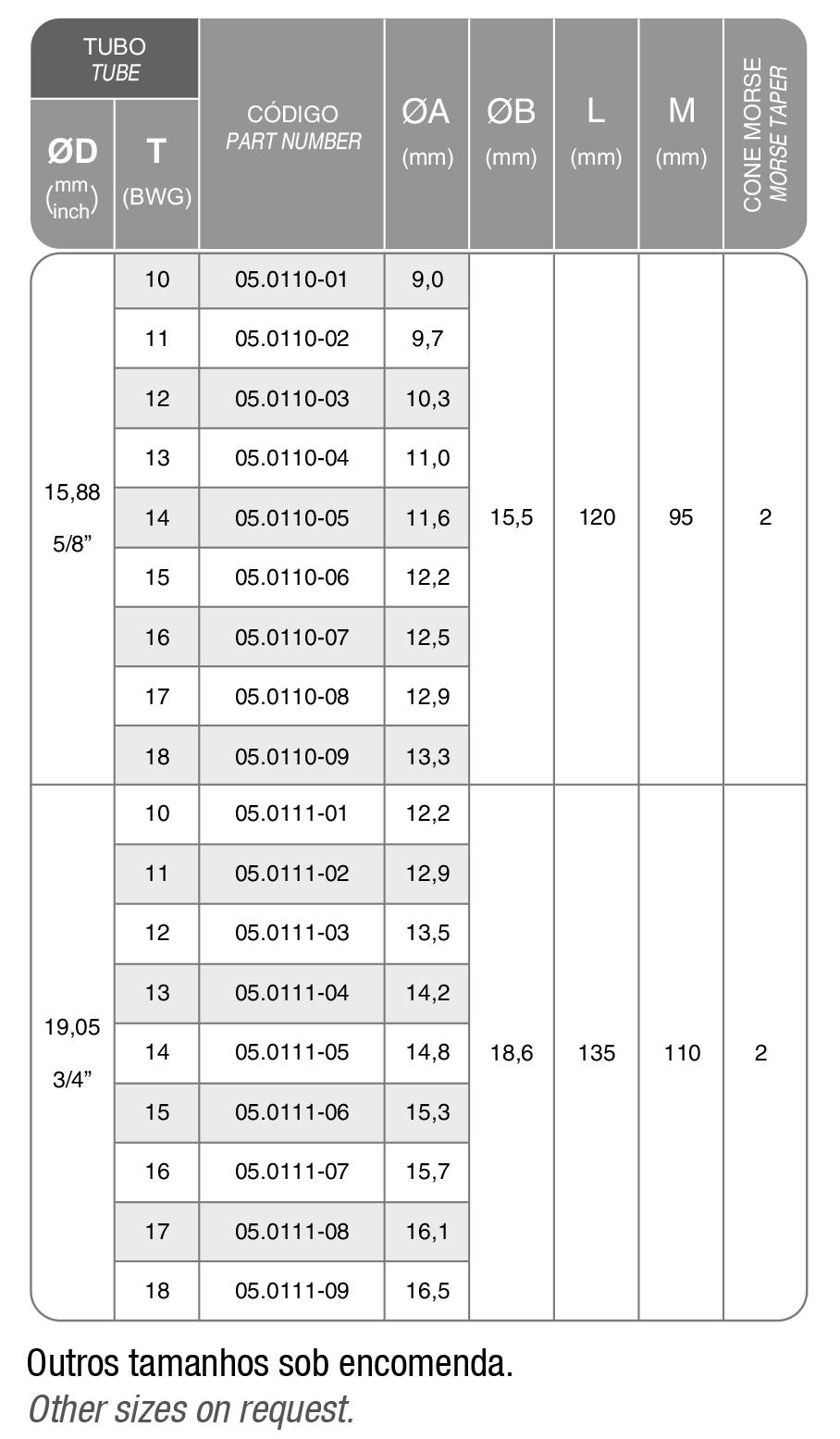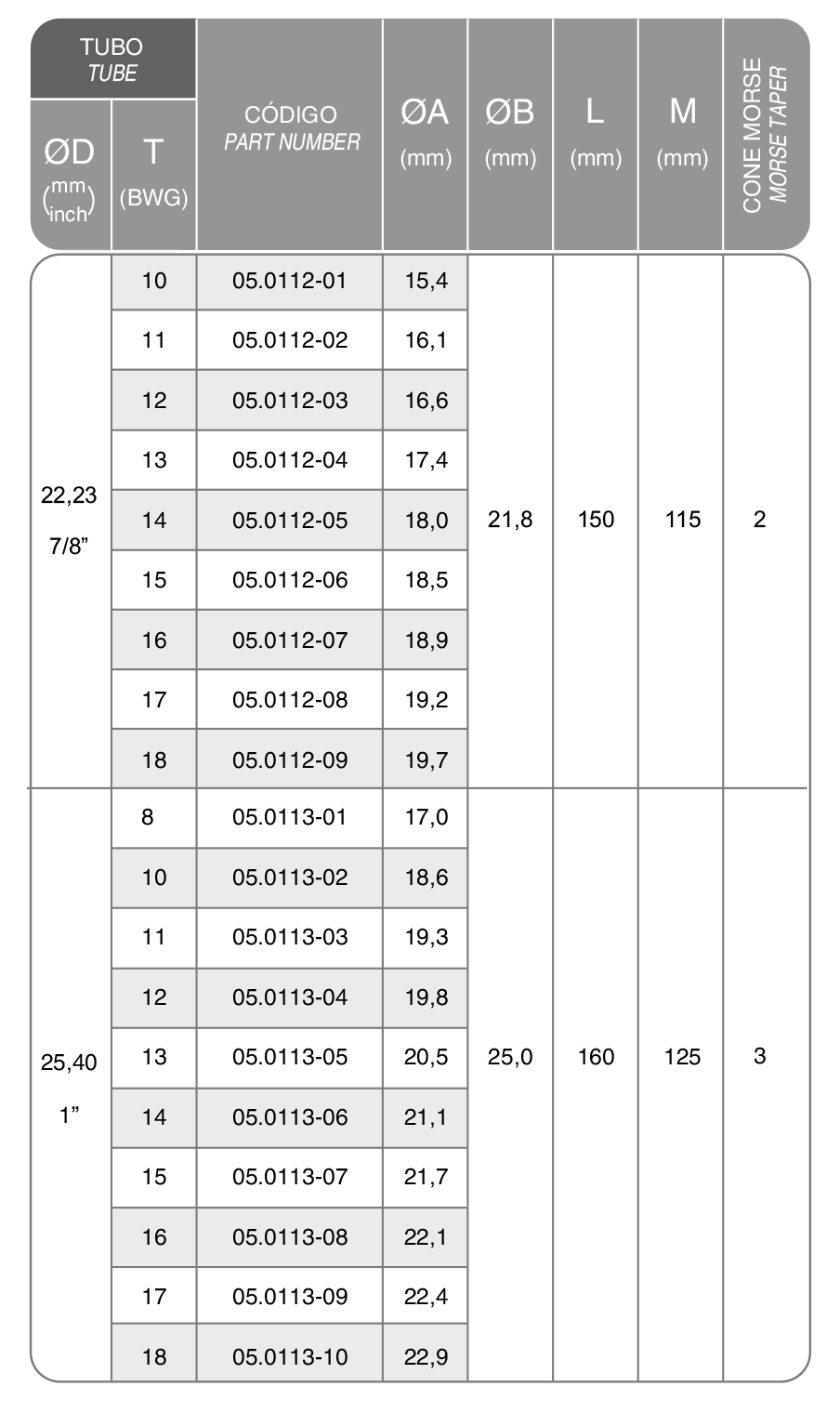 This tool is used to remove tubes by collapsing the tube end in the tube sheet. Suitable for non ferrous alloys tubes, or ferrous alloys tubes, whose wall has been reduced by the Wall Reducing Drill. Recommended for use with chipping hammer.

Tool used in conjunction and after the Tube Wall Reduction Drill, to remove tubes from tube sheets.


Electrical Tube Cutter CET-25
For fast cutting of all kinds of tubes, including stainless steel tubes. The complete assembly is formed by two basic components:
the electric drive machine, that is unique for all applicable tubes O.D. from 5/8" (15,88mm) up to 1" (25,40mm),
the mechanical cutting device, that must be selected accordingly the tube O.D.
Hydraulic Tube Puller (EHT25)
The hydraulic device consists basically of the hydraulic pump, tube puller and accessories.
It's capacity is to pull tubes up to 25,4mm (1") O.D.
Maximum stroke: 200mm
Electrical motor: 110V x 60Hz, insulation IP55
Select the pulling spear accordingly to the tube O.D.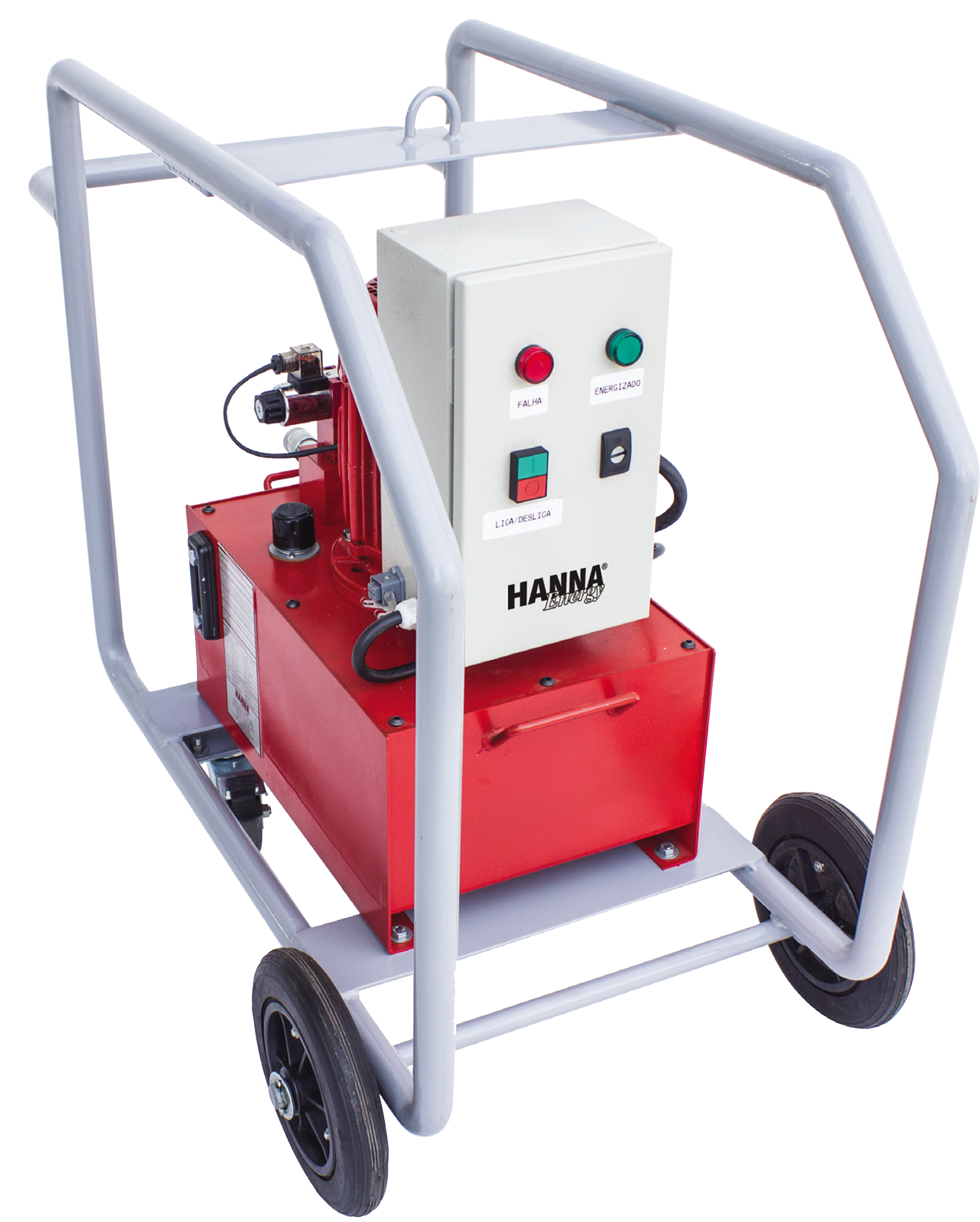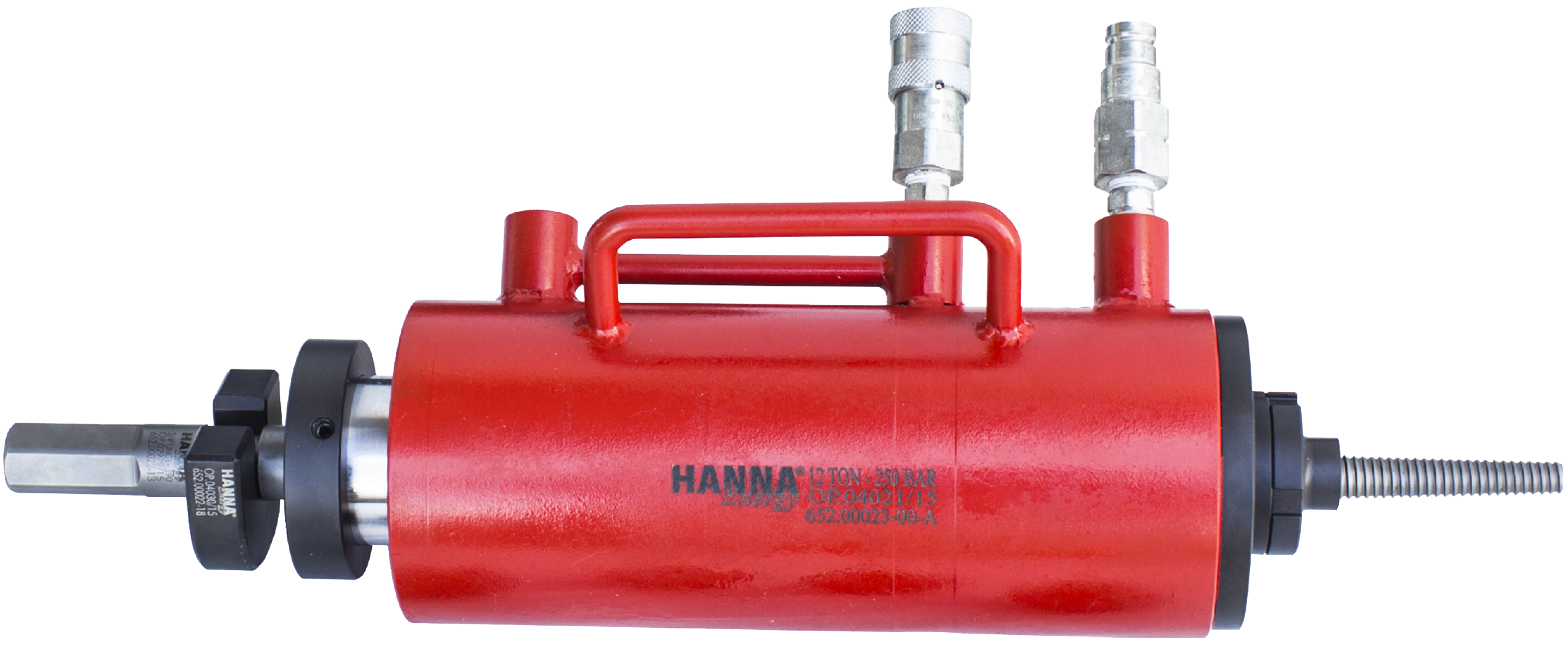 One Revolution Tube Cutter

For cutting carbon steel and non-ferrous tubes in heat exchangers and condensers. The tool is manually driven and cuts the tube in one revolution. As the tool is inserted into the tube and rotates clockwise, the knife projects outward. After the tube is cutted, rotates the tool counter-clockwise to retract the knife. This tool is not indicated to cut stainless steel tubes.
Como funciona?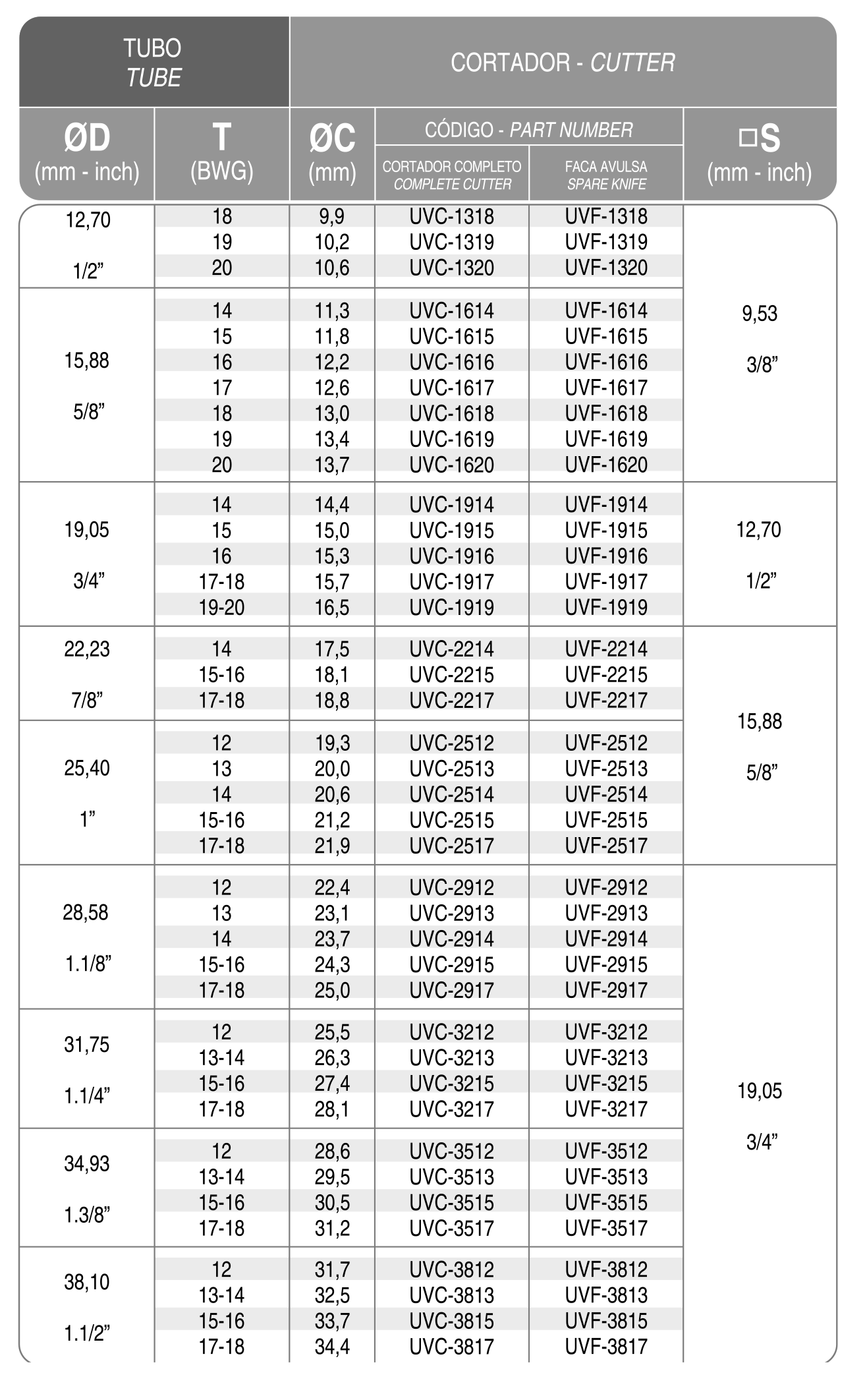 Manual Tube Puller EMT-25
Provides fast and economical tube removal. It's designed to remove tubes up to 25,4mm (1") O.D. in heat exchangers and condensers. In order to be easier removed, the tubes must be cutted previously. For operator confort the tool may be holded in a balancer.
In order to select corret components specify the thrust collar (2) and the pulling spear (1) by the tube O.D.